Gyan Vihar is the culmination of Late Shri Suresh Sharma's beliefs, conviction and philosophy that good education moulds a human being into a virtuous and well rounded individual on whose shoulders lies the onus of a creating a civil and just world. Imperative to nation building, education must first and foremost build character. With these views the journey that began in the late 30s came to fruition in the year 1994 in Gthe form of Gyan Vihar School, a revolutionary place of study which lives by the motto of "Kids fly free".
Today in its 25th year Gyanvihar is still striving to cause disruptions and stir mini revolutions in the education space so that kids reach their optimum potential while also ensuring that the joy in learning doesn't disappear. Gyan Vihar is a conscientious organisation which was conceived with the objective of imparting wholesome education and instilling critical thinking in young minds.
We have tried to combine the age old Indian ethos and wisdom with a modern mindset to present a pedagogical model that looks after all the needs of a young human mind while enriching the soul. Keeping up with technological advancement and exploring the less travelled avenues have always driven Gyan Vihar in curating a unique scheme of education that caters to boys and girls between the age group of 3 to 18 years.
The school is an English Medium, Co- Educational Senior Secondary School affiliated to Central Board of Secondary Education (CBSE), New Delhi.
Gyan Vihar which commenced its journey as an experiment to redefine school education in Best School in Jaipur has now culminated into Gyan Vihar Universe, a galaxy, with some truly stellar constellations, Suresh Gyan Vihar University and Gyan Vihar World School being the more recognized names. Gyan Vihar School came into existence in the year 1994. It was a concerted effort to combine the best of western and eastern pedagogy to create the kind of atmosphere where kids could learn and "fly free". The foundation stone of Gyan Vihar was laid on 19 February 1994 by Acharya Purushottam and Shri Suresh Sharma.
Sh. Sunil Sharma
Chairman
Dr. Sudhanshu
Chief Mentor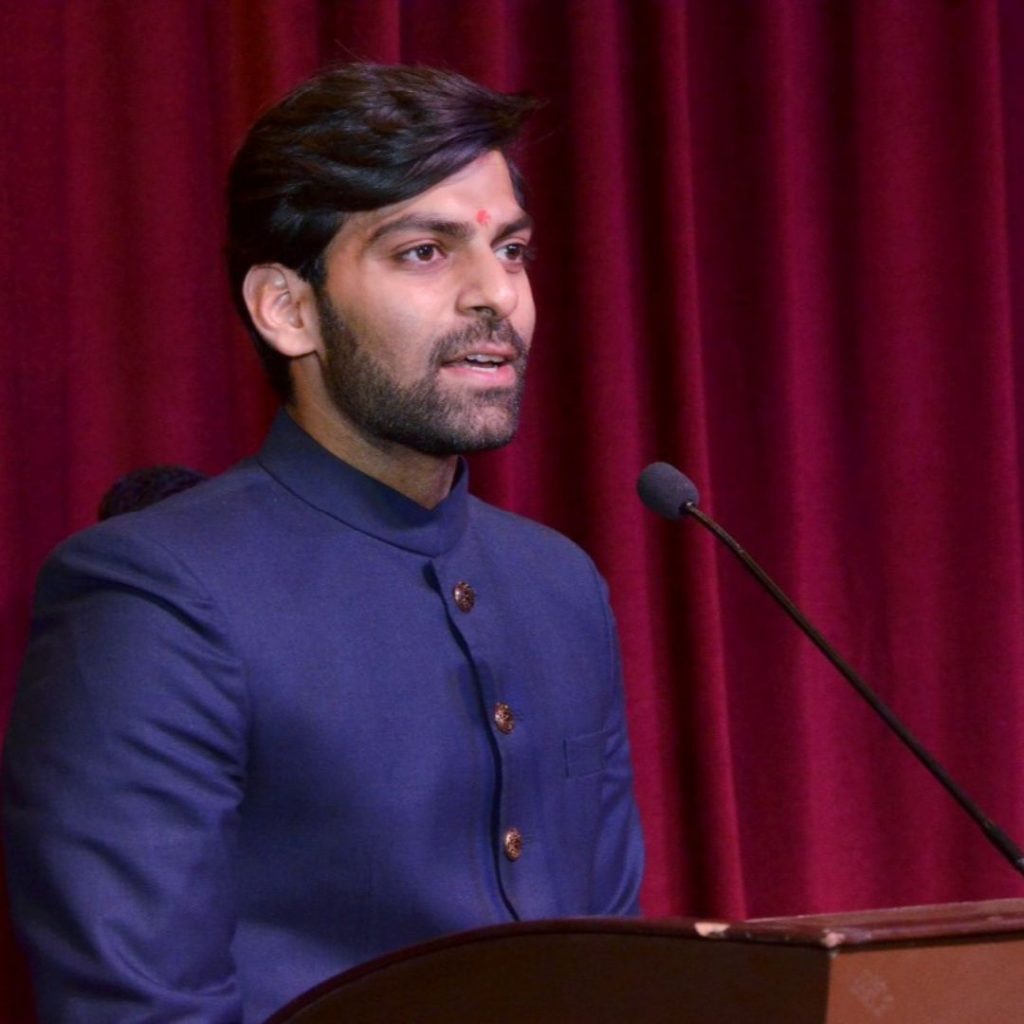 Sh. Kanishk Sharma
Director
SH.Sandeep Shandilya
Principal
About Gyan Vihar
World School
With the proud legacy of Gyan Vihar Universe of over 20 years we are happy to announce the launch of our new school "Gyan Vihar World School". A school that is going to revolutionize the education system in Jaipur. We're at Sitapura Extension, Vidhani, Jaipur.
The Best school in jaipur has the world-class facilities like 3D Printing, in-house radio station, touch screen interactive boards, personalized tablets, tinkering labs and much more in a sprawling 10-Acre campus.
Gyan Vihar completed another year with zest and joy. The motto that drives Gyan Vihar is to infuse students
with the knowledge and enhance their skills and talents which will help them in their future endeavours,
all this would not have been possible without the hard work and dedication of the entire Gyan Vihar team.